VERÖFFENTLICHUNGEN
DER MEHL BRÜDER
THE MEHL BROTHERS` CDS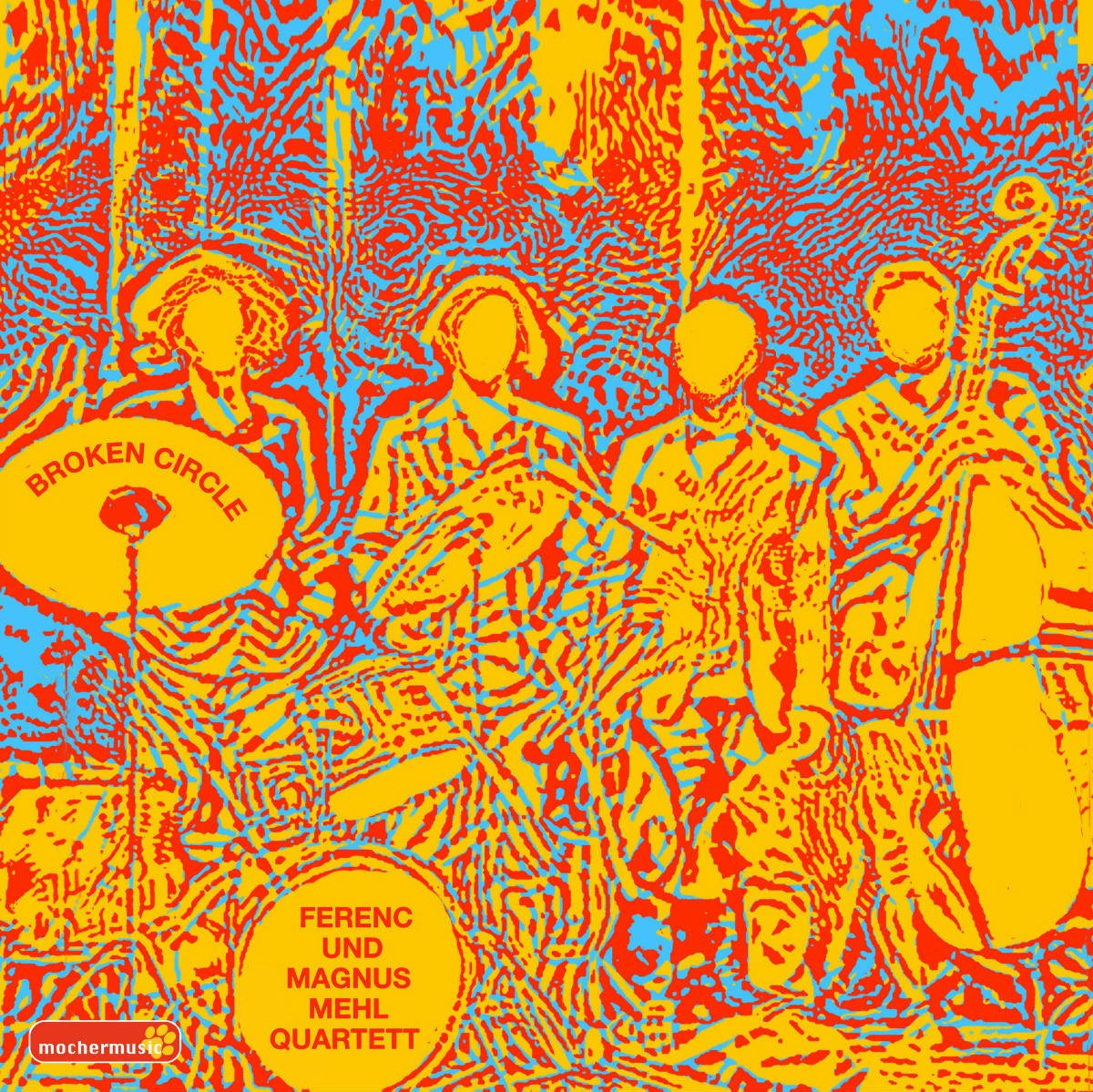 Im November 2017 war das Ferenc und Magnus Mehl Quartett im MPS Studio in Villingen um acht spannende neue Kompositionen für die CD zum 12jährigen Band-Bestehen einzuspielen.
Diese Aufnahmen halten Sie jetzt in den Händen.

Auf der vorliegenden CD zeichnen die Musiker ein äußerst vielschichtiges und spannendes Bild ihres bisherigen gemeinsamen Weges. Die vielen schönen, skurrilen und unvergesslichen Momente werden hier zum Klingen gebracht und somit in gewisser Weise nochmal gelebt.
Die CD ist Rückblick und Ausblick zugleich. Inspirierend und voll guter Laune.
Viel Vergnügen mit dem Ferenc und Magnus Mehl Quartett!

Besetzung:
Magnus Mehl: alto saxophone
Ferenc Mehl: drums
Martin Schulte: guitar
Fedor Ruskuc: bass

In November 2017, the Ferenc and Magnus Mehl Quartett met at the MPS Studio in Villingen to record eight exciting new compositions for a special occasion - their 12 year band anniversary. This CD presents the result.
The musicians paint a fascinating and multilayered picture of their time and journey together. Joyful, interesting and unforgettable moments were relived and turned into music.

This record is looking back and ahead at once - with high spirits and good vibes. Enjoy!

Line up:
Magnus Mehl: alto saxophone
Ferenc Mehl: drums
Martin Schulte: guitar
Fedor Ruskuc: bass
Die CD "ONCE UPON AND SO ON" ist ab 04.12.2014 zu haben!
-> Reinhören und über JAWO direkt bestellen.
oder
-> CD hier bestellen (Amazon)
The new CD "ONCE UPON AND SO ON" is available now!
-> listen and order at JAWO (Label)
or
-> order CD here (Amazon)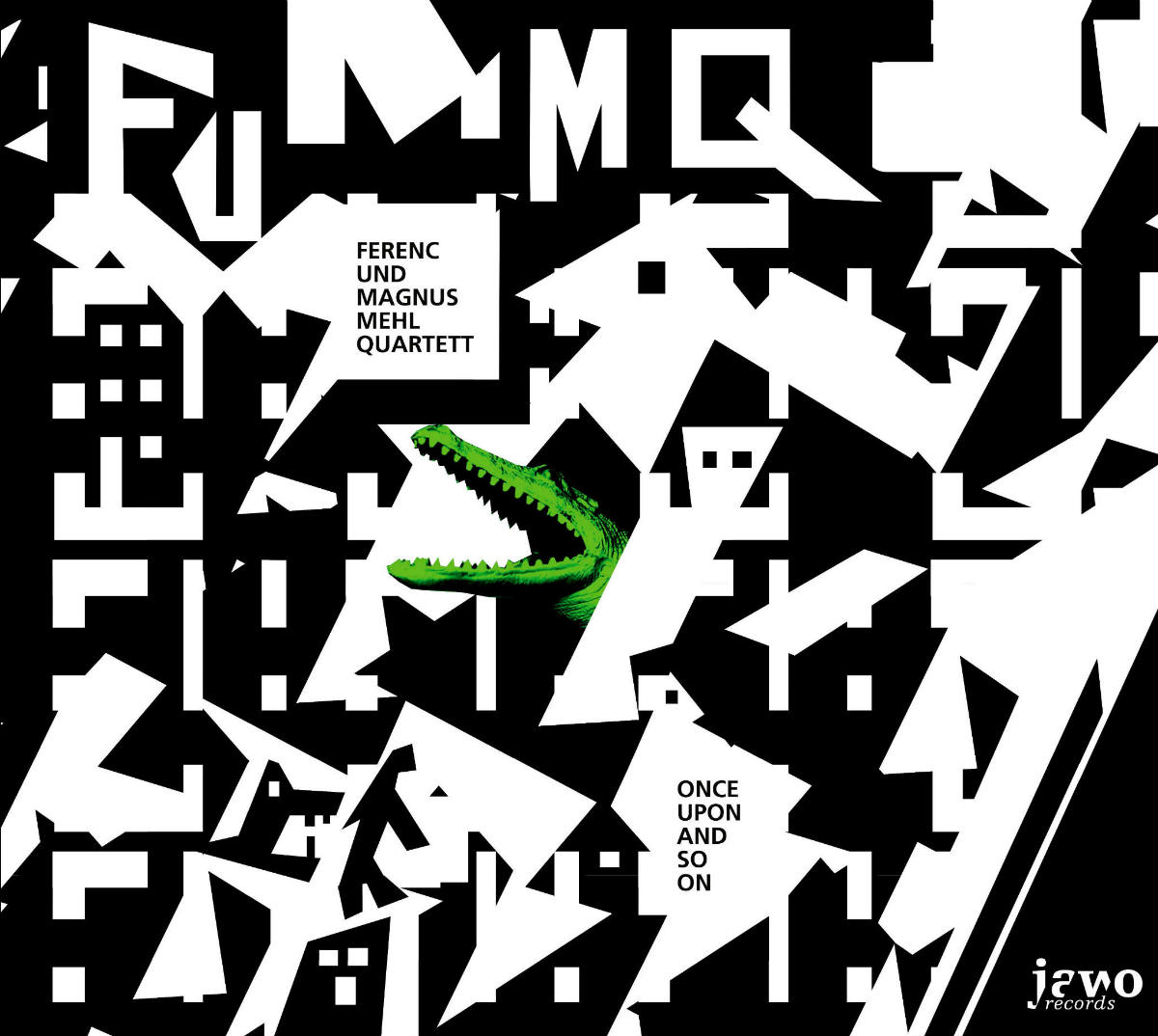 Zur CD "ONCE UPON AND SO ON"
Durch den erzählerischen Kunstgriff "Es war einmal..." wird eine Geschichte sofort als Märchen erkennbar. Sie wirkt dadurch zugleich zeitlos und aktuell – ist ein Brückenschlag von der fernen Zeit, bzw. der Zeitlosigkeit, zur Gegenwart, in der sich der Zuhörer unmittelbar angesprochen und mitgenommen fühlt.
Diese Wirkung wollen auch wir mit dem vorliegenden Album erzielen. Die einzelnen Kompositionen stehen dabei stellvertretend für sehr persönliche, künstlerisch und kreativ bedeutende Momente und Episoden.
Geschichten, in denen die Naturgesetze aufgehoben sind und das Wunder vorherrscht, lassen vor dem inneren Auge spannende, fiktive Welten entstehen. Inspirierend und voller guter Laune.
Kommen Sie mit in die magische Welt des "FUMMQ"!

Besetzung:
Magnus Mehl: alto saxophone
Ferenc Mehl: drums
Martin Schulte: guitar
Fedor Ruskuc: bass
The narrative tool "once upon a time" marks a story as a fairytale. It appears both timeless and up-to-date – building a bridge between distant times and the present, where listeners feel involved and taken along.
This also poses the desired effect of the current album. Individual compositions thereby represent significant personal, artistic and creative moments and episodes.
Tales, in which laws of nature are replaced by wonder give rise to fascinating fictional worlds. Cheerful and inspirational.
Please enter the magical world of "FUMMQ".

Line up.
Magnus Mehl: alto saxophone
Ferenc Mehl: drums
Martin Schulte: guitar
Fedor Ruskuc: bass
"FUMMQ" legt die CD "Baden verboten!" vor
$$
FUMMQ`s CD "Baden verboten!"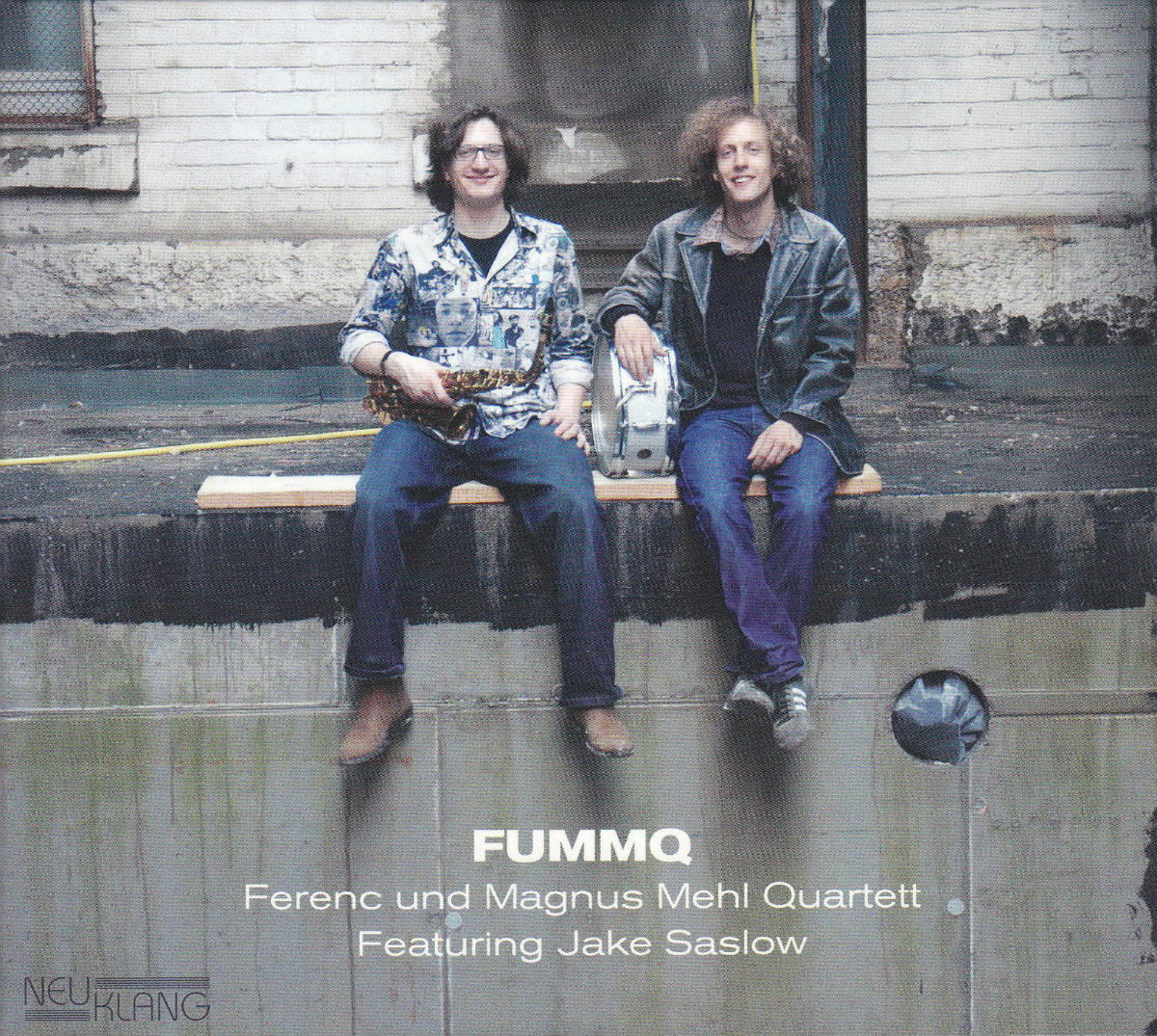 Dick Oatts:
"Magnus Mehl and Jake Saslow make a wonderful front line. The quintet sounds great together and I look forward to many more recordings in the future. The playing and writing on this record (Baden verboten) is outstanding."
Richie Beirach:
"This is a fine example of excellent young german jazz musicians. The heads are interesting with unusual lines and rhythmic dexterities. The solos are fresh and powerful and the music is a very creative combination of group interaction and real through-down burnout intensity. Recommended highly!"
Antonio Hart:
"This is a wonderful project full of interesting compositions, and a lot of energy. The blend between the two saxophones is excellent and the rhythm section is a great unit. I have enjoyed listening to each composition."
Hier der Link zu einem Interview/Portrait das in Belgien im BRF gesendet wurde. Anlass war die neue CD "Baden verboten!" des Ferenc und Magnus Mehl Quartetts (FUMMQ) feat. Jake Saslow:
-> ZUM BRF INTERVIEW
Listen to a Radio Interviev from the BRF Radio Station in Belgium here:
-> Interview (in German)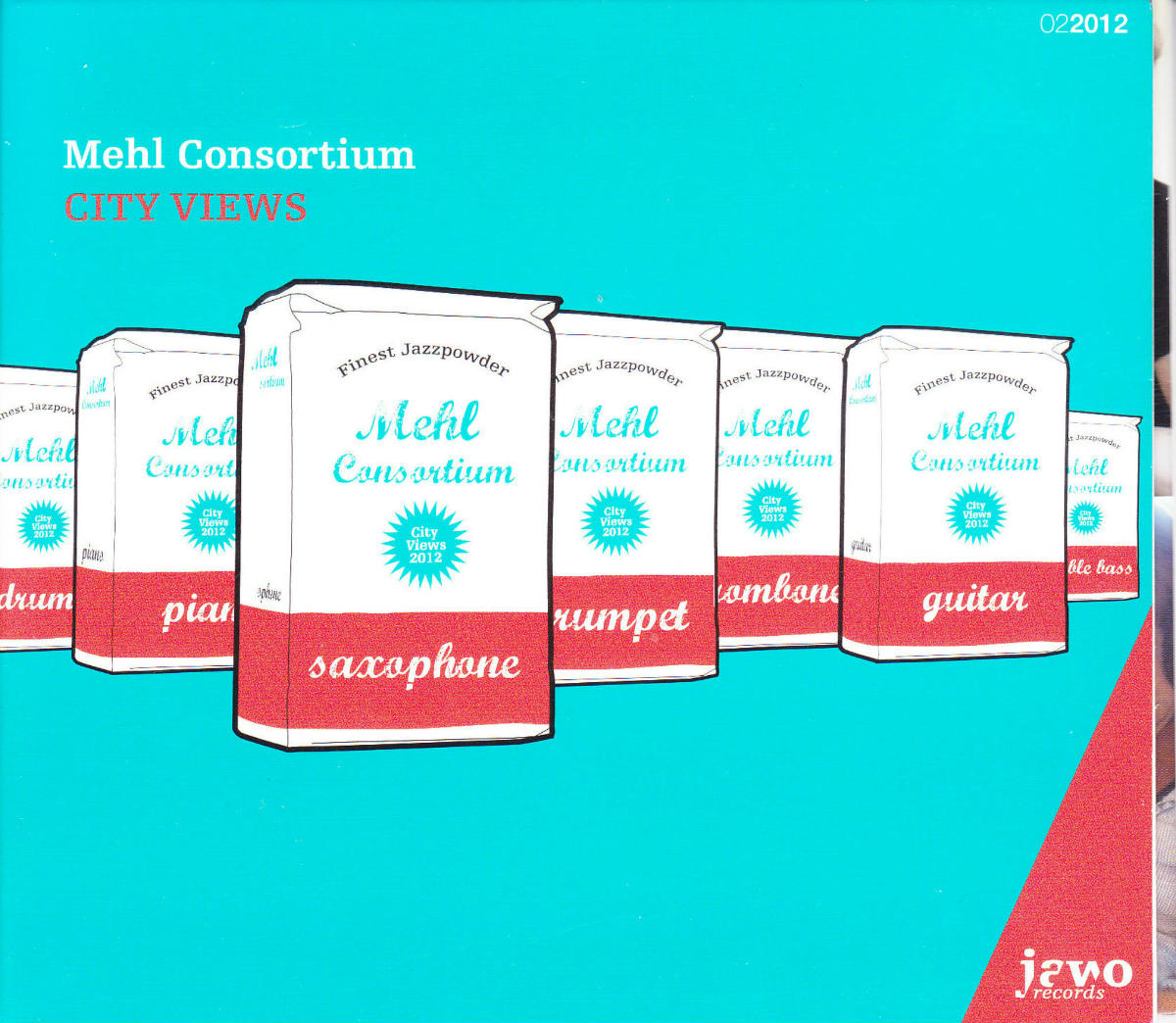 Die CD "City Views" des neuen Projekts "Mehl Consortium" ist gerade auf dem Label JAWO erschienen.

Einige ganz persönliche Eindrücke und Stimmungen von Orten oder Plätzen, die im Laufe der letzten Jahre in seinem bewegten Musikerleben eine Rolle gespielt haben, beleuchtet Magnus Mehl in seinen "City Views".

Er hat speziell für die Aufnahmen zum vorliegenden Album - zusammen mit seinem Bruder Ferenc - ein "Consortium" von musikalischen Individualisten zusammengestellt, das mit dem größtmöglichen kreativen Freiraum ausgestattet, in immer wieder wechselnden Besetzungen, vielschichtige und abwechslungsreiche Klangportraits der wichtigen Mehl'schen Lebenstationen entstehen lässt.

So versprüht die Musik dieser "Stadtkompositionen" mal eine unbändige, positiv swingende Energie, mal ist sie geprägt von reflektierender lyrischer Nachdenklichkeit.

Kommen Sie mit auf eine spannende musikalische Reise!

-> CD hier bestellen!
-> CD zum MP3 Download hier!
The Album:
Some very personal impressions and revelations about significant places and venues that played a role in his diverse musical life are highlighted in
Magnus Mehl's "City Views"
Specifically for the recordings on this Album, in collaboration with brother Ferenc, he put together a "Consortium" of musicians, which illustrates Mehl's most influential life stages over the last years.
Great variety, powerful musical images, creative liberty, and ever changing line-ups give personal insight into the life of this musician.
The music of these "Stadtkompositionen" radiates an unruly individualistic, positive swinging energy, yet can be characterized through reflective, lyrical thoughtfulness.

-> Order CD here
-> MP3 Download